What Customers Are Saying
If you have visited the orchard, please write us a review on Google or Facebook. We would love to hear from you!
My husband and I decided to stopped by and get some peaches. Lance Is super nice he let us try different types of peaches and help us decide… they are all delicious. We will be back for sure and bring some of our friends to buy some also. Not to mention he has a friendly guard dog. Thank you Lance and will see you again soon!
Went peach picking here. Excellent selection, really beautiful spot, super friendly staff. Highly recommend! Absolutely delicious peaches 🍑!c
Such a beautiful orchard with delicious fresh fruit! Lance made us feel like family as soon as we got there and was very helpful the entire time. We will definitely be going back later this summer when the peaches are ready! Thank you!!! 😁
What an amazing experience we had today! We drove all the way from Nampa to check out the Sweet Dream peaches, and we were shocked by how big and beautiful they are! The owner, Lance, spent a fair amount of time educating us on how to find the best peaches and showing us this incredible property. Peaches are my favorite fruit, and I know where I'll be going to get them in the future! They have 17 different varieties ripening at different times, so I know now that I can enjoy peaches for several months rather than once a year! Worth the drive- we will be back! (They also offer cherries, nectarines, and in the future, blackberries!)
We had an AWESOME time picking cherries 🍒🍒🍒 my husband picked 8lbs and we ate every single one of them...we are from Lubbock, Texas and every year this is the place to be at for the best 🍒 in Idaho...
THESE ARE THE BEST CHERRIES EVER. 🤩🤩🤩 Lance, the owner, is super personable and knowledgeable about everything, he makes the experience enjoyable. He is passionate about people and what he does. Try his cherries!
a GEM in Gem County! Come enjoy 🤠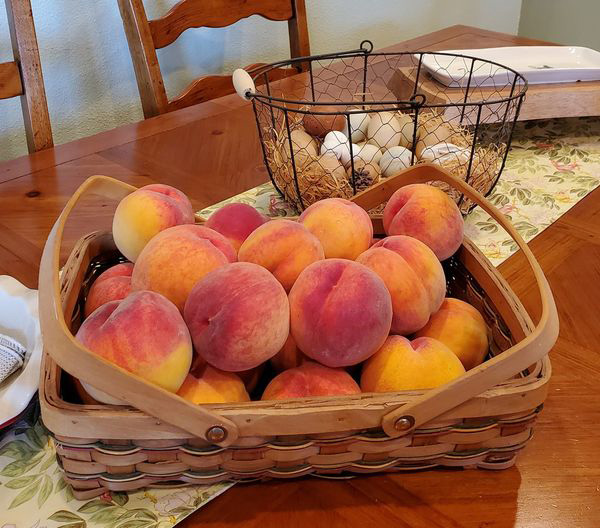 We come here every year and get peaches and cherries 🍒. We just bought 23 lbs. of cherries for $1 per lb.
Wow the trees were loaded with cherries we picked over 20 pounds in 10 minutes of course there was 4 of us really friendly very helpful going back for peaches
The nicest, most helpful people and the peaches are amazing!!! Very competitive prices, great sales!!
For more reviews please visit us on Google or Facebook
Do You Have Any Questions For Us? We Would Be Happy To Help! So Fill Out The Contact Form, And We Will Talk Soon.