Gem Orchards is a family-owned and operated orchard located in the Heart of the Emmett Valley, about 20 minutes North of Boise, Idaho. Growing up in Central Washington on an Apple and Pear Orchard, I learned firsthand the "HOW" of growing and raising fruit on my family's 8-acre Orchard. After four years at Central Washington University, I graduated with a B.S. Degree in Horticulture, where I learned the "WHY" of managing fruit production. Moving to Idaho in 1997, I planted my first orchard in Weiser. In 2015, after moving to Emmett, Idaho, I bought a 2.5-acre cherry orchard, partnering with the 85 years of experience of the Benson Orchard Legacy Orchard, and we have been expanding ever since.
With more than 32 acres of new trees coming into production, we raise the sweetest, best-tasting fruit available in a minimal spray, integrated pest management plan, using regenerative and conservation-minded practices in all we do. Whether it's any of our 9 Varieties of Cherries, 19 varieties of Peaches, 5 Varieties of Nectarines, three varieties of Apricots, or just good ol' Thornless Blackberries and Raspberries, we have the fruit, jam, juice, and other products that will tantalize your taste buds and have you wondering why you ever bought half-ripe fruit anywhere else.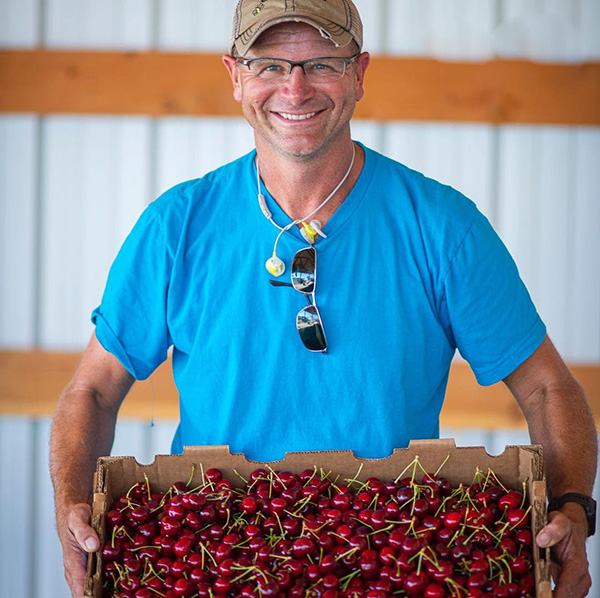 Do You Have Any Questions For Us? We Would Be Happy To Help! So fill Out The Contact Form, And We Will Talk Soon.